I Get A Sense Of Relief Knowing Prime Has Our Back!

Prime works to give us quick answers to any questions or requests that our office staff comes up with. They know their products and give us the responses we need promptly and accurately. Prime's service and knowledge is at a very high standard. Call my friend Vic and you will get a straightforward honest answer- delivered in English so you can understand it!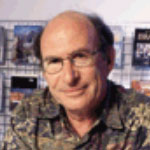 Chaim Limor
Owner
My Travel Agent
Prime Client since 2004
The Technology Prime Deployed Helps Us Improve Our Process

In the past 12 years our relationship with Prime has been one where service, problem solving and providing a solution has been top of the line.
The service from Prime on both the analysis and setup for the correct infrastructure for our location has been a big help. I just do not have to think about it.
Prime brought both their expertise and the expertise of their partners on multiple occasions for our projects. The biggest benefit of working with Prime is that their solutions work the way they tell you they will.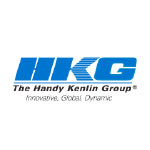 Ruben Sanchez
Chief Operations Officer
Handy Kenlin
Prime Client since 2008
Got Our Network Problems Resolved – Fast!

Prime has always been there for us throughout the years. They constantly advise us on how to proceed with new technology at our speed and with a specific goal in mind. Prime is there when we need them. Whether our disaster was water damage or during a remodel, they were always ready to come out and assist. The folks at Prime speak with us in plain English. Even though they deal in technology- they don't speak in techno jargon and they don't condescend when they explain new technology.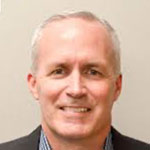 Bob Beaubien
Executive Vice President and Co Founder
Windy City Fieldhouse
Prime Client since 2007
Best Value For Services. You Get What You Pay For!

If an issue would come up with our telephone service provider, Prime would always jump in to fix it quickly. Telephone service providers are typically large companies and therefore quick and quality customer service is always at risk, but Prime allows you to take advantage of the benefits and features the large telephone providers offer and receive the customer service you would want. Not sure if we ever worked with other firms, which is a testament to how Prime is head and shoulders above the competition, which has solicited our Company several times, but I refuse to take their calls! Get off the fence and choose Prime! You will not be able to find a company more honest, dedicated, and brilliant than the team at Prime.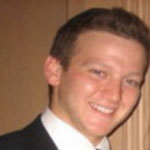 Michael Ovitsky
Sr. VP
Ovitsky VisionCare
Prime Client Since 2005
The Only Thing They Could Do Better Is Move In Here!

The single biggest benefit to working with Prime is their commitment to providing excellent customer service. We have a constant need for emergency situations and Prime is always there for us when we need them. Their expertise and professionalism is a key attribute that makes working alongside them a pleasure and gives ease of mind. The thing that Prime does better than other firms that we have worked with in the past would be their commitment to being at our locations when they say they are and dropping non-emergency jobs to help us with our emergency situations. If someone were on the fence when choosing whether to work with Prime as their IT firm they should feel at ease with the direction that Prime is going with offering solutions that will fit anyone's Corporate or Hospitality environment.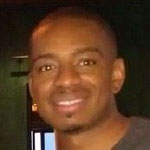 Richard Lane
Network Operations
Lettuce Entertain You
Prime Client since 2003
..they have been by our side through every step in the way'

Data is king; finding it , keeping it , protecting it and making sure you get it quickly and safely. Prime is the king of data. We have been working with them for over 20 years as data has progressed from dial up modems to high speed fiber optics. From password protection to cloud computing to server security including not only data but to telephone service also. We have relied on Prime for everything from location cabling to how do I get my email. Service for system interruptions to changing service providers and hardware has been quick, professional and a pleasure to experience. Starting with Illinois Bell through ATT to Comcast and beyond , they have been by our side through every step in the way offering new solutions to old problems and trying to drag us by the tail into the 21st century of corporate communications. We will never consider dropping our relationship with Vic and his team. Our company has succeeded because of Prime , yours can also
Rich Steinbach
Vice President
Lipke Kentex Hesse
Prime Client since 2000
No More Side-Tracking From IT Nuisances - Now We Can Focus On Our Core Business!

The relationship we've built together gives us the peace of mind knowing we have a professional strategic partner we can always count on. Prime offers a true "White Glove" service while other firms can make you feel like an entry on a spreadsheet. You won't find an IT firm with a better combination of expertise and reliable support you can always count on than Prime.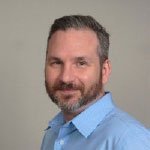 Chris Vincent
Director of Information Technology
Dimension Design
Prime Customer since 1999
Outclasses The Competition With Responsiveness

Prime has always been super responsive –get back to me super quickly – and they get stuff done. Prime pays attention – listens – and then puts into action decisions immediately – they stick to what we agreed to – and follow through and follow up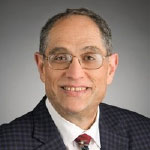 Michael Pakter
Partner
Gould & Pakter
Prime Client since 2000
Not Only Do We Find A Cost Savings, But We Find Competence In All Areas

We have saved a lot of money thanks to you. Your professionalism and expertise is very helpful in our decision to switching providers. You explained everything very clearly and presented documentation as well. As far as the IT is concerned, the presentation was superb – and everything was explained in plain English. You gave us the facts to make business decisions.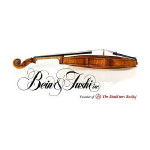 Robin Nelson
Office Manager
Bein and Fushi
Prime Customer Since 2018
Set it and Forget it - with Solid Customer Service

I am able to "set it and forget it". If anything goes wrong, or we need to try something new – one call (or email) does it all. Awesome tech, shout out to Joe. I have complete faith in Prime's ability to present different technologies, pros and cons, to allow us to make the best informed decision for our company for today & into the future. At the end of the day, you need someone you can trust and who will provide quick, solid customer service – that is the Prime advantage.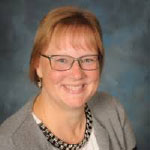 Rose Lipke
Vice President
EMCO Chemical
Prime Customer since 2005
Our company has worked with Prime Telecommunications for over 10 years. We are nothing but pleased by their service and attention to detail. Prime worked with us during an extended period of time using old PBX legacy phone system as we were very budget conscious and hesitant to move to the newest technology. They did a great job of keeping the old system up and running way past it's life expectancy. When we did finally make the decision to move to a VoIP phone system, Prime was very thorough and took the lead in evaluating various systems. They handled the implementation flawlessly and we are very happy with both our new system and Prime Communications guidance. I would highly recommend them to others without hesitation.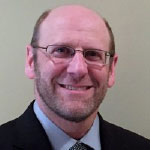 Barry Margolin
Chief Financial Officer & Chief Operating Officer
Convenience Valet
Prime Customer Since 2010
They work alongside us aligned with our needs!

The biggest benefit is the expertise brought by Prime in not only locating a telecom service provider, but continuously working alongside us for our phone and call center needs. Prime is an added layer of value on top of the vendor for both support and service. Having worked with Prime for a number of years, I feel their team is conscientious of business needs and aligns those with systems and tools available in the market. Other firms tend to have a single focus or goal. The level of expertise, dedication and support from Prime have been solid and proven for decades and that level of service is not easy to find.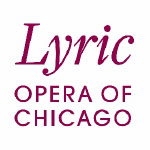 Will Raj
Vice President IT
Lyric Opera of Chicago
Prime Customer since 2017